RetroArch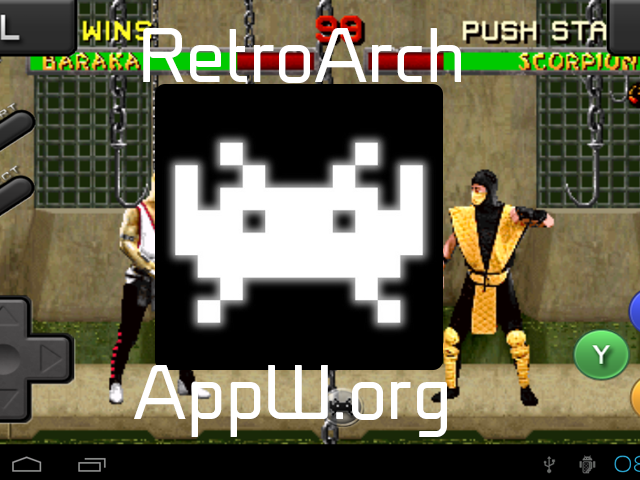 RetroArch – Your one-stop do it all for emulating all your favorite platforms.
Android: Everyone loves a little retro gaming, and since the beginning Android has been a great platform to get your fix from, even if that meant that multiple emulators were required to get the task completed. Those days are gone thanks to RetroArch, which allows you to emulate nearly every classic console in a single app.
RetroArch emulates many systems. Here's the full list:
PlayStation 1 (emulator: PCSX ReARMed)
Super Nintendo (emulator: SNES9x Next)
Nintendo Entertainment System (emulator: FCEUmm / NEStopia)
GameBoy / GameBoy Color (emulator: Gambatte)
GameBoy Advance (emulator: VBA Next)
Arcade (emulator: Final Burn Alpha)
Neo Geo Pocket Color (emulator: Mednafen NGP)
Virtual Boy (emulator: Mednafen VB)
Sega Genesis/Mega Drive (emulator: Genesis Plus GX)
Sega Master System/Sega Game Gear (emulator: Genesis Plus GX)
Sega CD / Mega CD (emulator: Genesis Plus GX)
PC Engine / PC Engine CD (emulator: Mednafen PCE Fast)
WonderSwan Color / Crystal (emulator: Mednafen Wonderswan)
Cave Story (game engine: NX Engine)
Doom 1 / Doom 2 / Ultimate Doom / Final Doom (game engine: prBoom)
Like most emulators, RetroArch features on-screen controls for touch-based play. It also includes support for several USB and Bluetooth gamepads (like the iCade). RetroArch uses your GPU for maximum performance, you can customize the touchscreen overlays, the emulation cores are expandable (you can even add your own), and it's completely free (no cost, no ads). For those of you who have been looking to turn your phone into a retro gaming arcade, this is the emulator to get.
RetroArch (Free) | Google Play Stored